Independence Day BBQ Celebration Recipes
It's hard to believe Independence Day is tomorrow.  Where has the time gone?  The weather here in the Midwest went quickly from feeling like mountain weather to hot & humid.
I love the 4th of July because to me it signifies the start of summer more than Memorial Day.  With fireworks soaring in the air, celebrating our independence, and kids off from school joyously playing outdoors. Truly a festive time. 
The 4th of July or Independence Day, is a federal holiday in the United States commemorating the adoption of the Declaration of Independence on July 4, 1776. Declaring that the thirteen American colonies regarded themselves as a new nation, the United States of America, and were no longer part of the British empire.
I don't know how many people think about the meaning of July 4th, but instead make it a reason to gather together with family and friends for a fun and festive BBQ.
I had actually planned on spending last week posting all my favorite July 4th dishes, but things got in the way, and am just finding time to post.
I thought I'd share with you my favorite entree's to serve on Independence Day, plus appetizers, salads & sides, beverages and desserts. Each are perfect for an outdoor BBQ and of course if the weather is unfavorable, then feast indoors.
Rather than give you an entire story about each dish, I'll share the link and photo since I'm posting them all at once.  Some of my photos are from years ago so if they don't look appealing you'll just have to trust me that they're a party pleaser!
Cooking for a group is pretty much the standard on the 4th of July and BBQ Ribs and Burgers are typically on the menu.
What I love about my Easy Oven Baked BBQ Ribs is just that – they're easy!  If you've shied away from making ribs for years, now is the time to try them.  My recipe is super easy and turns out perfect every time.  I do finish them off on the pit, but if you don't have a grill no worries, they're still amazing!
If you don't feel like creating your own rub then the grocery stores certainly have plenty of rib rubs in the spice section.  Follow my recipe using the rub you purchase vs. homemade rub keeping everything else the same. You can't go wrong, I promise!!!
Over the years I've created many burgers for the carnivore to vegan.  Depending on who's coming to your 4th of July BBQ, select those burgers that are sure to please your crowd – each are full of flavor. Below are some of my favorites:
Kobe & Smokey Cheddar Burger with Beer & Hoisin Caramelized Onions
Mountainous Grilled Chicken Burger
Every BBQ has to have some sort of salad or slaw. This is my favorite to serve especially if it's hot and humid.  Not only does it hold up well in the heat, but it will keep it's crunch!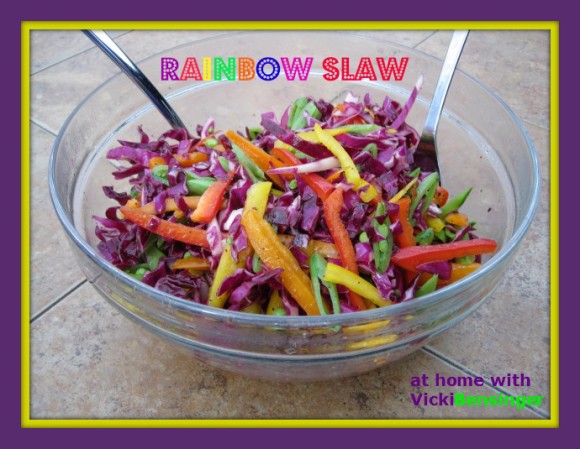 If you're more into salad then definitely try my……………
Farro & Arugula Salad with Honey Lemon Dressing
Let's not forget dessert!  My all-time favorite 2 summer party desserts are: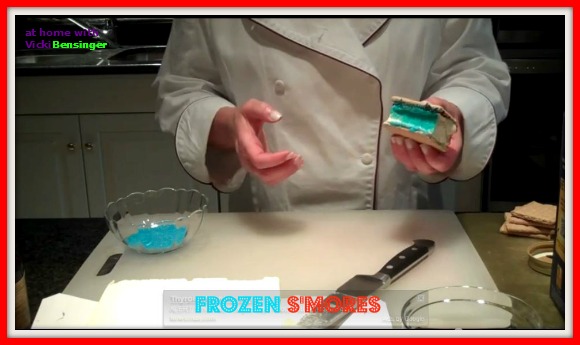 Frozen S'mores – for the kid in all of us!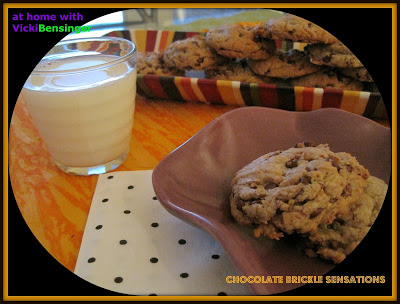 Of course we need something to wash all these dishes down.  Whether you're a kid or an adult everyone will enjoy this thirst quenching beverage!
I'm sorry to have bombarded you with so many dishes at one time.  I almost decided to forgo this post altogether since it's so late, but I really wanted to share these recipes with you.
I hope you find time to create at least one of these recipes for your Independence Day celebration tomorrow.  If not, save the recipes to try later.
Wishing all of you a safe and fun 4th of July!
Happy Cooking!
Independence Day BBQ Celebration Recipes
Click on the links below each photo to take you to a luscious recipe to share with friends & family this Independence Day!
Ingredients:
Directions: