Great Food for Cinco de Mayo
Cinco de Mayo is this weekend.  I no longer celebrate like I use to when in college, but love to celebrate it with authentic food.
Even though you might celebrate Cinco de Mayo do you know what it is? Cinco de Mayo, or the fifth of May, is a holiday that celebrates the date of the Mexican army's 1862 victory over France at the Battle of Puebla during the Franco-Mexican War.  Although a relatively minor holiday in Mexico, in the United States Cinco de Mayo has evolved into a commemoration of Mexican culture and heritage, particularly in areas with large Mexican-American populations.
If you're not one for crowds anymore or maybe you never were, why not celebrate in style at home with some delicious Mexican fare.
Some of my favorites are my Grilled Beef Fajitas.  They're so simple to prepare and takes little to no time at all.  In fact the marinade has just 3 ingredients.  What could be easier than that?
Most people use flank steak when making beef fajitas, but my family prefers it with a boneless sirloin steak.  Flank steak if not prepared just right can be tough and stringy.  Quite frankly, even if prepared properly it can still be tough.  So why waste your time, purchase a better quality of beef to insure your dish is perfect every time.  Plus, my family thinks it's more flavorful too.
Nothing says Cinco de Mayo more than guacamole.  I love guacamole so much, I slather it on sandwiches, add it as a topping to soups, mash it on toast, place on top of eggs, or pureed in my smoothies. I especially love making Mango Guacamole served with Homemade Tortilla Chips.
Here's an older video I created making the Mango Guacamole with Homemade Tortilla Chips
If you're looking for something ooey and gooey then you might want to try my Ooey GooeyHot Cheese Dip.  Oh yea, this is to die for!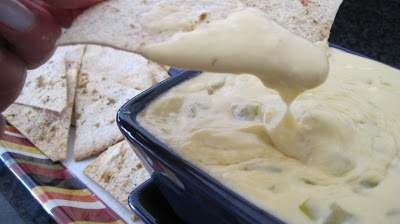 Sometimes all that grub food is too much to take.  While Chicken Corn and Black Bean Enchiladas sound that way, you haven't tried these from True Foods.
Chicken Tortilla Soup is always a staple of Mexican cuisine and this one is worth making if you are looking to serve more than a couple people.  I think you'll love it!
Last but not least are my Skinny Loaded Sweet Potato Bites.  You'll not only be addicted their flavor, but also to the fact that they're healthy – making these even more fun to indulge in!
Are you on the fence whether to go out and party for Cinco de Mayo? Or would you prefer to have a gathering of friends at home to celebrate? Now you have no excuse since I've provided you with these creative and delicious Mexican dishes to share with family & friends!
So what are you waiting for? Enjoy Cinco de Mayo by eating great food with friends. Remember to drink responsibly!
Tools I used to make these dishes: