Fire up the Grill this Memorial Day – Recipes
Many of us will be firing up the grill on Monday. I've got some great recipes from the past to share that are sure to be devoured by all.
Before you start grilling though check out my posts on Holiday Grilling Tips and How to Grill Perfect Chicken to insure your dishes are cooked to perfection!
One of my all-time favorite recipes is this Kobe & Smokey Cheddar Burger with Beer & Hoisin Caramelized Onions – oh what a burger!
For those that aren't in the mood for a cow, you might want to try my Grilled Salmon Burger with a yogurt sauce that has just a bit of a kick to it!
Don't forget my Rainbow Slaw – it's not just colorful & delicious, but so healthy and refreshing!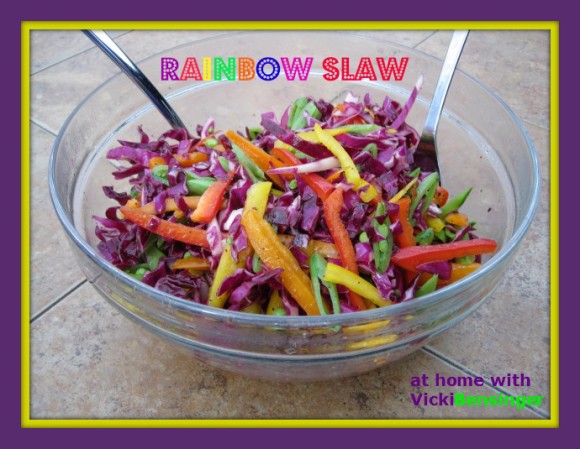 If you're still looking for more new dishes to serve you'll find lots of them on my recipes page – there's something for everyone!
Of course no meal is complete without a luscious mouthwatering dessert.  In case you missed my post on Tuesday head on over to find some finishing touches.
I hope you and your family have a Happy & Safe Memorial Day!