Homemade Basil Olive Oil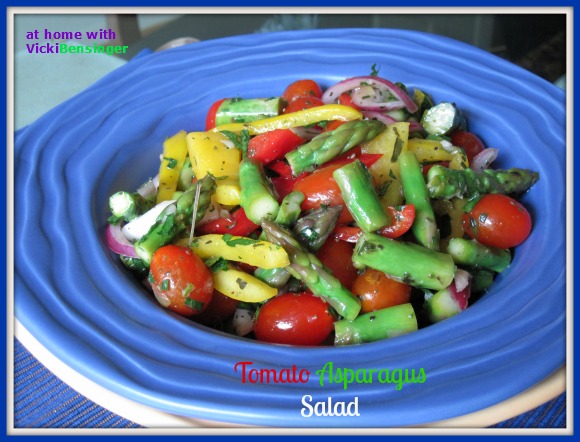 Several years ago I made this Tomato Asparagus Salad using basil olive oil that I had made.  Recently when rummaging through my old posts I came across this one and realized I never shared with my readers how to make the Homemade Basil Olive Oil. 
I decided to make some but thought it would be more fun to share it in a video.  I've had this great camera I received as a birthday gift from my husband years ago but have never attempted to take videos with it.  So I figured why not…..
After I took the videos I uploaded them onto my PC and all looked perfect.  Then I decided to transfer them into an Adobe software for video editing and they were all grainy.  Apparently when we switched over to Windows 10 the version of Adobe Premiere is no longer compatible.  Rather than spend hours fiddling with my photos again I decided to simply snip the video into individual photos and use those as a timeline.
The photos aren't as sharp as I would have liked but I don't think you'll have any trouble figuring out what I'm conveying.  I'll get it worked out for my next video.
In the meantime, if you've never made homemade basil olive oil it's really quite simple, as well as creating other varieties with different herbs.
According to the Olive Source flavored olive oils and dressings make great gifts but watch out; there are safe and unsafe ways to make infused olive oil. The unsafe way is to put anything in the oil that contains any trace of water or moisture. That would include garlic, lemon peel, fresh peppers, fresh herbs and spices.  The oil will not support bacterial growth but the water containing herbs will. Botulism bacteria can grow in this type of environment, even in a sealed bottle. There are several things you can do to avoid this problem.
Mix all the ingredients, refrigerate them and use them within a week:
This is the best way if you are using fresh ingredients such as fresh basil, fresh rosemary or garlic. Garlic is ideal for adding to pasta dishes, that you can then top with a little grated dry cheese. Fill a decorative 1-litre bottle with extra virgin olive oil. Add a clean head of garlic (whole if desired), and leave to marinade for a few days. You can also use lemon peel, fresh or dried peppers, ginger, rosemary sprigs, etc. Alternatively, you can use a recipe for Italian salad dressing but cut down on the vinegar or lemon juice.
Preserve the added ingredients:
Maybe you have seen garlic or herbs mixed with oil. The way it is done commercially is to first preserve the water-containing garlic, herb, etc. with a strong brine or vinegar solution, then put it in the oil. The vinegar solutions used commercially are up to 4 times stronger than the vinegars you find in the supermarket. You can find them at commercial food supply outlets. Many of the herb mixes have both salt and vinegar which both prevent bacterial growth. Commercial vinaigrettes and sauces also have chemical preservatives not usually available to the home cook.
Dry the herbs to remove all water, leaving the essential oils:
This can be done with a food dehydrator or just by leaving in the sun. After the spices and herbs are dry, you can add them to the olive oil. Whole sprigs of thyme, rosemary, dried peppers, etc. can decorate the inside of the bottle this way.
Press the olives with the spices:
Putting lemon, garlic, etc. in the olive press with the olives is the safest way to flavor oil. You must have your own olive press. The oils from the added ingredients mingle with the olive oil and the watery part of the spices is removed along with the olive water.
You could add essential spice oils to the olive oil to achieve the same effect.
So you see there are numerous flavored olive oils and blends you can create on your own.  This version of Homemade Basil Olive Oil is a recipe I found years ago from Fine Cooking Magazine – a favorite of mine.  The recipe is so simple and quick to put together.  While it may look like a lot of steps, this comes together quickly with superior results.  Once prepared, refrigerate and use within a week – based on the reasons above.
I hope you'll try making this Homemade Basil Olive Oil, and please try using it with my recipe for Tomato Asparagus Salad.  If you missed my last post on Olea Estates Extra-Virgin Olive Oil be sure to check it out since they're providing my readers with a special discount through the month of July – perfect for creating this recipe!  Read my post to get the special coupon code.
Homemade Basil Olive Oil
Homemade Basil Olive Oil is quick and simple to make, and it's so fresh. Why buy store bought when homemade tastes so good?
Ingredients:
1 cup mild olive oil
2 cups tightly packed sweet basil leaves
Kosher salt
Directions:
Put the measured oil in the refrigerator while you prepare the basil. Bring a pot of water to a boil. Have a bowl of ice water ready.
2. Blanch the basil leaves in the boiling water for about 10 seconds.
3. Remove them quickly with a strainer and submerge in the ice water, swishing them around to be sure they're all cold.
4. Remove from the water and squeeze gently to remove the excess water.
5. Roughly chop the basil and put it in a blender. Add the oil and 1/2 tsp. kosher salt; blend until the basil is puréed.
6. The mixture will be very frothy. Let the purée settle for about 30 min.
7. Strain through a cheesecloth- lined fine strainer, very gently pushing on the solids to extract the oil.
8. Pour into a bottle or jar.Use immediately or refrigerate for up to a week.
9. For the best flavor, let the oil come to room temperature before using.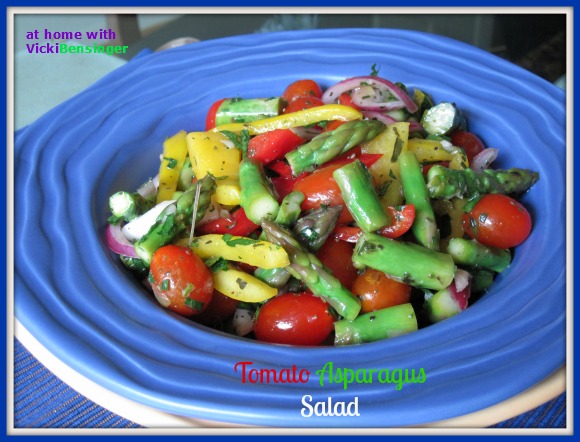 Try my recipe for Tomato Asparagus Salad with the Homemade Basil Olive Oil and ideal side on a warm summers day!
Enjoy!!!
Hungry for more? Savor these:
Farro & Arugula Salad with Honey Lemon Dressing
Chinese Chicken Salad with Peanut Dressing