How To Make Homemade Cranberry Sauce – Video!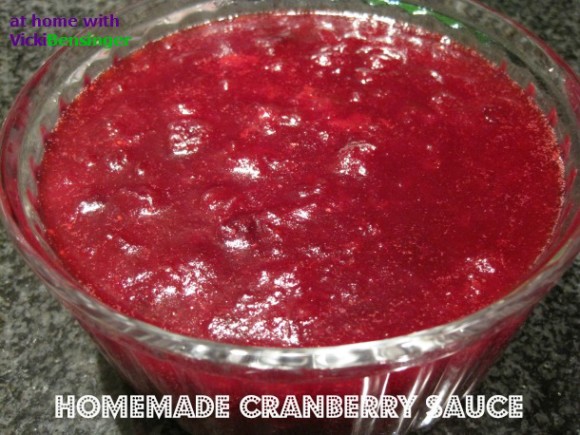 Thanksgiving is tomorrow and while you still may be running around gathering up the rest of the ingredients for your upcoming feast, don't forget the cranberry sauce!   NO, don't buy the cranberry sauce in a can – make it homemade!  In just 20 minutes you can have fresh and delicious Homemade Cranberry Sauce.
Watch my video to see just how easy it is………
I hope you have a wonderful Thanksgiving, and are surrounded by those that mean the most to you.