Chai Shortbread Cookies
Growing up I use to love when the holidays came around because we would always get a tin of those wonderful buttery shortbread cookies. I actually had never made them until recently.
You can make shortbread cookies with confectioners (powdered) sugar or granulated sugar. I've made these with confectioners sugar since the ones I always loved were made that way.
If you've never made a shortbread cookie they're quite simple and take little to no time to prep and create.
The one important note to remember is to refrigerate the dough after you blend the ingredients together. Doing this allows for the dough to chill, so the cookies hold their shape once placed in the oven. Since their made with butter, not chilling them would cause them to spread, losing their shape.
The shortbread cookies I've made here are Chai Shortbread Cookies. I love Chai Tea and have created a recipe that my family loves. We especially enjoy this tea for its warming spices. I try to have some available during the winter months for everyone to enjoy.
However, you can also make a Chai Spice Mix and simply heat up your favorite tea, and adding the spices long enough to steep, then strain. It tastes like the real deal! In fact, many families in India always keep a homemade Chai Spice Mix on hand. This way when company comes, they always have some available to serve guests.
It's with this Chai Spice Mix that I created these Chai Shortbread Cookies.
If you're a fan of Chai I think you'll love these cookies. If you've never tried Chai before, please give these a try. My family loves them! They're not too sweet or too spicy – they're just right!
Chai Shortbread Cookies
These buttery Chai Shortbread Cookies with warming spices will soothe your tummy and make you smile!
Ingredients:
Cookies:
2 cups/260 grams AP unbleached flour
1 cup/225 grams unsalted butter, room temperature
1/2 cup/60 grams powdered sugar
1 1/4 tsp chai masala mix (see below)
pinch of salt
1/2 tsp. vanilla paste (or vanilla extract)
Chai Masala:
2 tsp. ground black pepper
2 tsp. ground ginger
1 1/2 tsp. ground cardamom
1 1/2 tsp. ground cinnamon
1/4 tsp. ground cloves
1/4 tsp. ground nutmeg
Pinch of saffron (optional)
Directions:
Cookies:
In a stand mixer using the paddle attachment place butter and sugar.  Blend for approximately 3 minutes or until the dough is smooth.
Reduce speed to low and add salt, chai masala mix, and flour.  Mix until just incorporated.
Flatten dough into a disk, and wrap in plastic wrap.  Refrigerate to chill at least 1 hour.
Roll dough out into 1/4-inch thickness.  Cut using a flour dipped cookie cutter.  I used a 3 1/2-inch scalloped cutter by Ateco.
Place cookies on a parchment lined sheet pan and place in refrigerator for 15 minutes to chill.  This will allow the cookies to retain their shape when baked.
Bake in a preheated 350F degree oven for 13-15 minutes. Cookies should remain pale, not brown.
Allow cookies to cool completely on a wire rack before indulging.
Chai Masala:
Put ingredients in an airtight container with lid and stir until well combined. Store until ready to use.
To use: Boil water then place tea bag and 1 teaspoon of Chai Masala Spice Mix into mug. Allow to steep for a few minutes then strain into another mug.
Add desired amount of milk and sweetener if desired.
Enjoy!
Note:  Cut cookies can be stacked with parchment between each, and placed in the freezer until ready to cook.  Then heat oven to correct temperature and take only those cookies you wish to bake.  Ideal for when company is coming.  
Tools Used:
Ateco 12 piece fluted cookie cutters
Hungry for More? Savor These!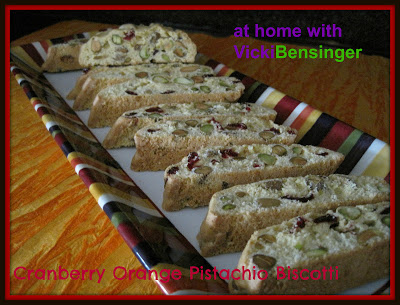 Holiday Shortbread Cookies with Candy Cane Blossoms