What to Cook during Covid-19 Quarantine and How to Clean?
We've been in lockdown now for close to a month here in St Louis. For many trying to figure out what to cook day in and day out has become a chore. So I thought I'd share with you some of the dishes, tips, and tricks I've been doing to hopefully give you new ideas to bring to your table.
I don't know about you but I've always washed my hands a lot, but now it's become an obsession. At first my hands were getting severely chapped, and now it would appear my hands are accustomed to constant washing. Have you noticed that as well?
Keeping our counters, handles, doorknobs, and everything else clean is only a challenge because the stores are sold out of the products many of us use. However, simple household products that you probably already have at home will do the trick, without using any harsh chemicals.
So don't panic that you can't find your favorite products to clean the house. Look in your cabinets or pantry, some of the best natural products are right in front of your face.
Some of my favorite dishes I've been preparing during this lockdown are:
My Rainbow Veggie Pizza – use fresh or frozen veggies for this. Have a few leftover veggies you're afraid will go bad? Place them on top of this healthy pizza.
These Antioxidant Rich Crunchy Chickpeas make a GREAT snack while hanging out. It will pump you with energy rather than drain you.
Tuna Vegetable Salad – is ideal because you can make this ahead and leave covered in the refrigerator for all to enjoy.
Chicken Meatballs over Butternut Squash Zoodles – a family favorite. However, if you don't want to make or purchase the butternut squash then use your favorite pasta and pasta sauce. The meatballs alone are awesome!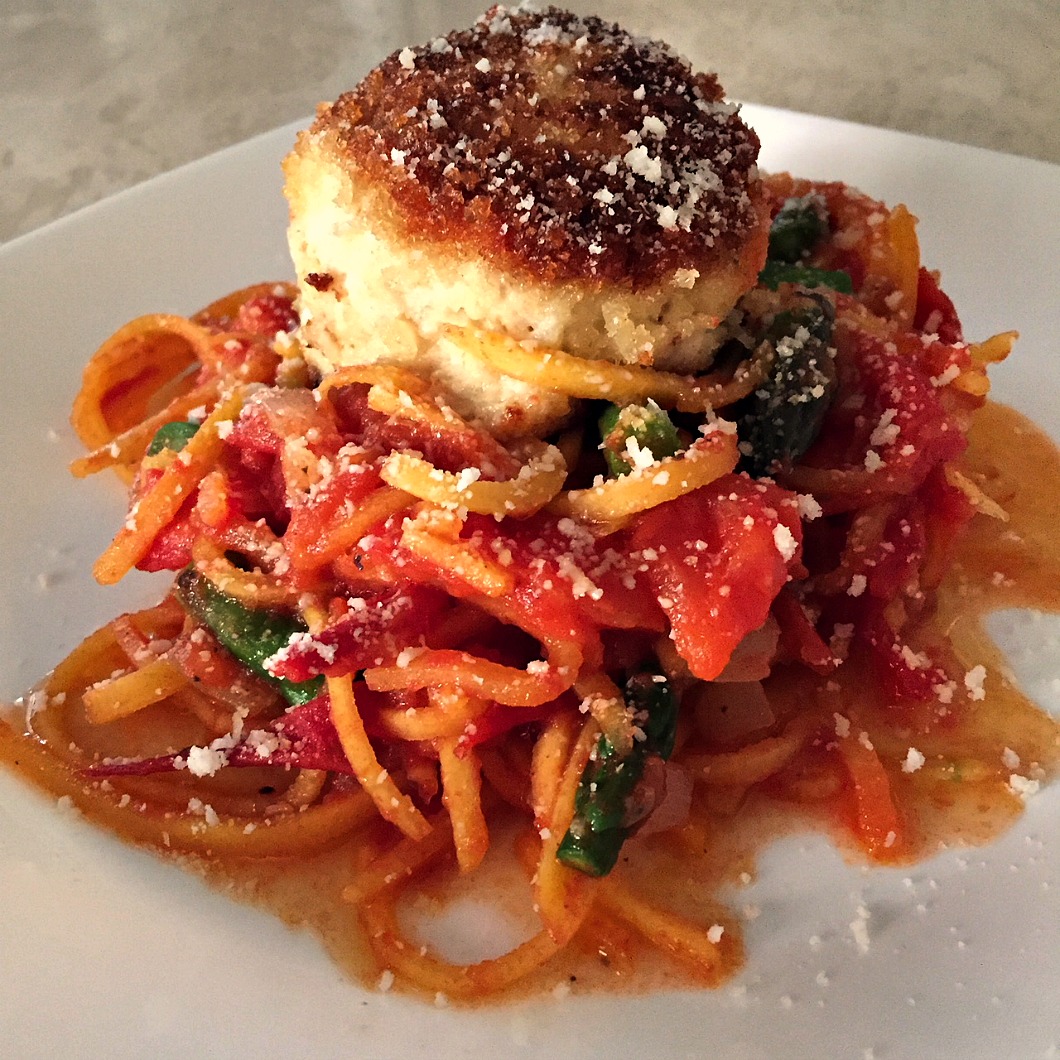 I've been picking up salmon from the fish market here in town and this Poached Salmon with Cucumber Ribbons is super simple and clean or maybe you'd prefer this Salmon Nicoise.
Oat Date Energy Bites – super flavorful and healthy. Even your kids will love these!
Puff Pastry with Strawberries & Cream – a little bit of healthy and some indulgence. We can't be perfect all the time!
I hope you enjoy some of these dishes I've shared. Feel free to sub out canned or frozen for some of these ingredients if you don't have the fresh on hand.
What's most important during this time when we are in isolation, is to eat healthy, exercise and spend quality time with each other laughing. Laughter is the best medicine after all. At least that's what I've always read.
These are challenging times but I am confident we will get through this and be better and stronger.
Take care and Stay well.